Technologies that create connections
More than 50 years in process technology form the basis for our unique experience and extensive know-how in joining non-ferrous metals using resistance welding. We use our high level of technical expertise to develop system solutions that represent incomparable added value for our customers.
Conception / Consulting:
The consulting service at STRUNK begins with the initial analysis of your application with regard to the technical feasibility of the pure connection technology. This is verified by our laboratory team using initial samples. After that, we can also map pure prototype construction. After this verification, our proposal team (project planning) takes over the development of an industrialization with regard to your desired production scenario. Our development team and the project management team are at your side for an agile implementation.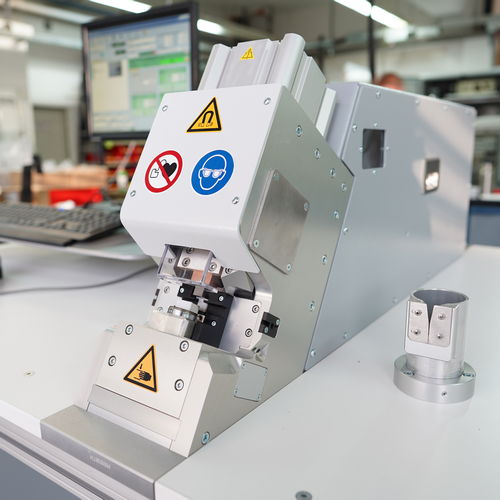 construction
We use Inventor 3D-CAD for the mechanical construction. All data go to the PDM with ERP coupling and from there to the systems via CAD-CAM. In the E-construction we work with E-Plan, also with an ERP connection. This means that all parts are available in a database and are also available at any time for stocking spare parts with revision protection.
The machine control and software (SPS) for our systems are created by our programming team on the basis of Siemens S7. Alternative controls are possible upon customer request. The software programming takes place in a block structure with later parameterization of the function blocks. This results in a uniform HMI, approved and functional. We transfer the quality data and process parameters to the customer's databases via communication groups for the customer's MES systems. In addition, we have our own MES protocol and system for internal line communication based on SQL.
Production
The mechanical production is done by CNC processing with the help of 5-axis milling, 3 + 2-axis milling, 3-axis milling and machines for eroding, grinding and turning. We have our own assembly team available for the mechanical assembly of our assemblies. The electrical assembly is carried out by Strunk's own switch cabinet construction, which is based on central and decentralized architectures based on BUS systems with links to the last sensor from construction to implementation.
Commissioning and service
Our commissioning teams are responsible for in-house commissioning and commissioning at the customer's site. So that everything runs smoothly afterwards, we offer you production support, service contracts and detailed technical documentation in accordance with CE and mechanical engineering guidelines as part of our after-sales service.